Rio's

Story

Riordan "Rio" Harris was a fit, healthy, sport loving, ten-year-old. He enjoyed playing with his dog Leo, jumping on the trampoline (he could do 6 back flips in a row), playing soccer and going to little athletics all with his big brother Jameson.  Rio and Jameson were the best of friends and did everything together.  In May 2020 everything changed. Rio was diagnosed with DIPG (Diffuse Intrinsic Pontine Glioma).

Rio started having problems smiling on one side of his face. I remember not worrying about it too much until one evening his brother asked him to play a hand slapping game with his eyes closed. Rio couldn't close one of his eyes. A trip to the Emergency Department at Gold Coast University Hospital and I was told he has Bell's Palsy, which was probably caused by a virus and that it should rectify itself. The Doctor said if he experiences headaches or nausea to take him to the GP.

One week later the headaches and nausea started, so we went to the Doctors and she ordered an MRI. During the MRI the Doctor said that they had found something and asked if a dye contrast could be used to which I said yes. Twenty or thirty minutes later, the Doctor sat next to me and told me they had found a huge mass on my son's brain and that we would have to go straight to the hospital. At Gold Coast Hospital we were surrounded by Doctors and a social worker. They told us we would have to go straight to QLD Children's hospital in Brisbane.

Four days later Rio had a biopsy to determine what kind of tumour it was.

On Wednesday May 27th 2020, my husband and I were told that our son has DIPG and he has between nine and eighteen months to live. What a devasting thing to hear. He had a cancerous tumour on the brain stem that was impossible to operate on. Radiation being the only treatment, which would only allow us some more time with our precious son.

The day radiation was to commence, Rio's headaches and vomiting increased and a CT scan was performed to find that he needed surgery to reduce swelling on his brain (hydrocephalus). Unfortunately, Rio had a brain bleed during that surgery and ended up with hemiplegia, which is weakness down one side of the body.  Rio now had a permanent disability. Only a few days later in June he had to start thirty rounds of radiation. This entailed 6 weeks of driving from the Gold Coast to Brisbane and back every day for treatment whilst Rio endured relentless nausea, headaches and fatigue.

Three days after radiation finished, Rio went to school and participated in the annual sport day. He slowly jogged the 100mtr race with me (Mum) and two teachers by his side. This was a race that our athletic little Rio had won the previous 3 years. I remember being so proud of his determination.

The radiation reduced his tumour by around 70% which was an amazing result. The tumour remained stable for several months and this gave us some time to make some precious memories as a family. We went on a holiday and a camping trip and a few day trips. Rio even went back to Little Athletics and participated in most events.

Tumour progression started in March 2021. He was at school and his eyes went funny and he was unable to walk and had nausea.  Ten more treatments of radiation soon followed to try and slow down this beast of a tumour. By this stage Rio was experiencing excruciating headaches and needed strong pain relief just to be able to lie down for the treatment.

A few months later Rio was able to go to school virtually through a remote-controlled robot that he controlled through an app on his iPad. He was able to make the robot move from class to class with his classmates. It was the first robot of its kind in QLD. This gave Rio the chance to be comfortable at home but still participate in the subjects of his choice in the school day. He even watched sport lessons and wore his sport hat at home, "No hat no play" he would say.  Rio absolutely loved every part of school. His favourite subjects were Maths, Stem, PE and History. Being in year six, it was important to Rio to graduate from Primary School. At the end of September 2021 his school gave him his own graduation day. The students from year six did a drive by where parents drove the students past his graduation ceremony, holding up signs and balloons to celebrate with Rio.

Three weeks later, on October 11th 2021, Rio passed away aged twelve at home in his bedroom surrounded by his Mum, Dad, big brother and Leo his Cavoodle dog. Rain poured down that evening as we said our very last goodbye to our forever to be 12, gorgeous angel. He survived for 17 months after being diagnosed.

20 Children per year in Australia are diagnosed with this horrible cancer. I hope one day when a child is diagnosed with DIPG the Dr can say it's ok we have a cure for this.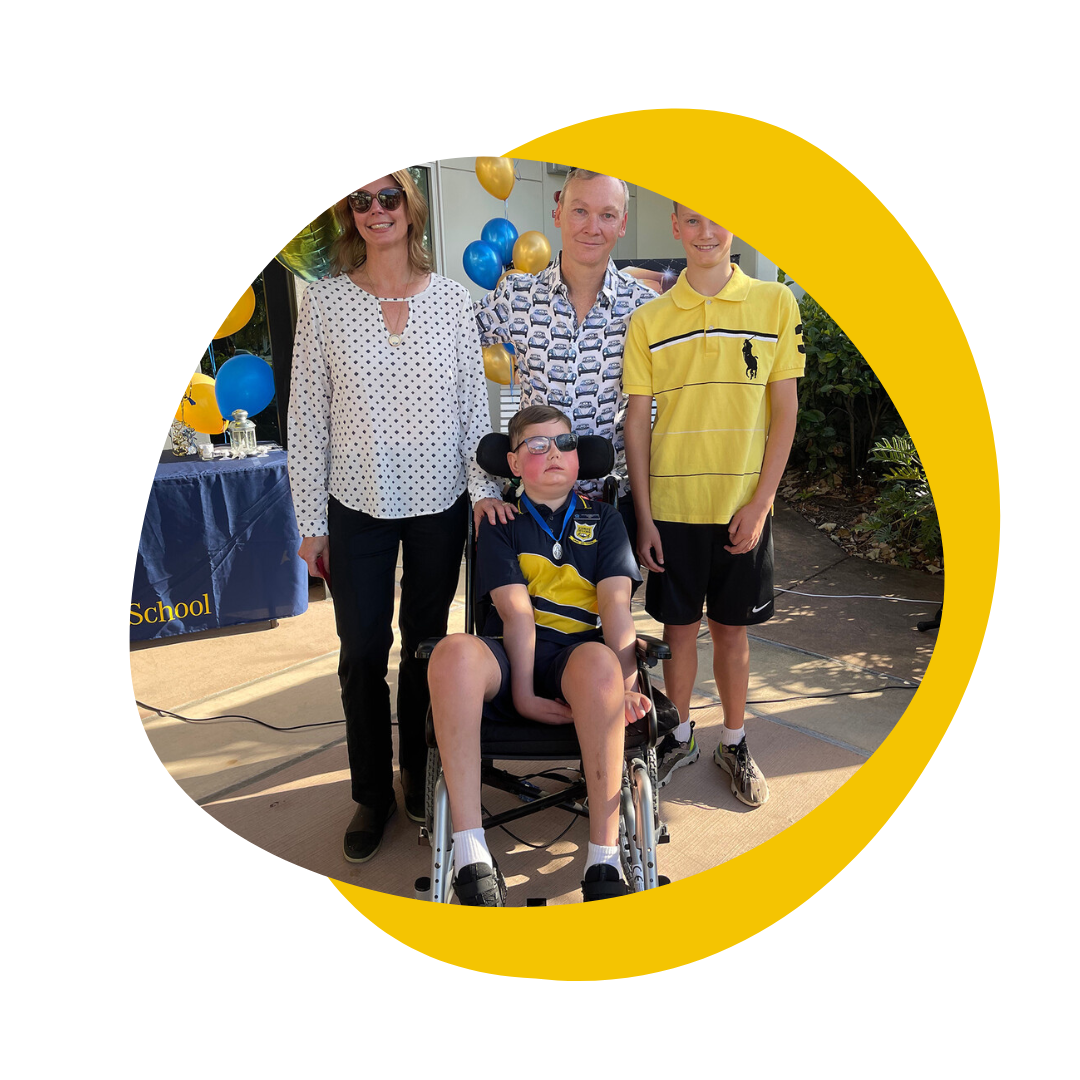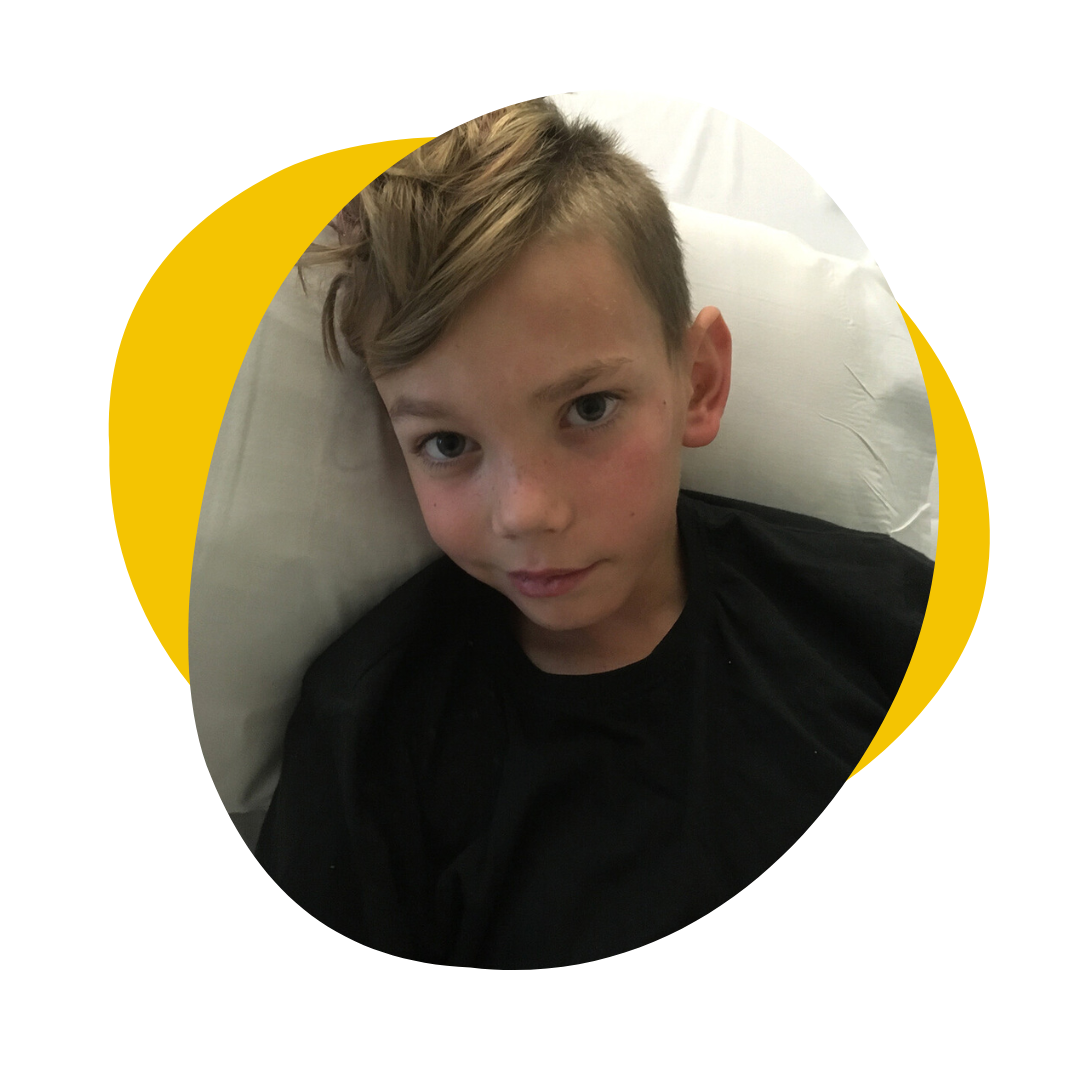 Rio's PE teacher organised a fundraiser for our family. He ran 150 laps, which is the equivalent of a marathon around the Little athletics track. They had a huge raffle with lots of prizes. The Ashmore community raised money for our family.
Rio's soccer club named one of their carnival days after him and all money raised through food and bar sales was donated to us.
Rio's athletics coach ran 2km every hour for 20 hours to signify the number of children diagnosed with DIPG. The money raised was donated to RUN DIPG.
On the final day of Rio's last radiation treatment, our car was written off in an accident when entering the hospital car park. A friend organised a go fund me page to get us a car so we could continue taking Rio to all his appointments.
A builder friend of a health worker at the hospital did a complete renovation on our bathroom for free so that Rio could comfortably enjoy a shower. Rio loved his showers.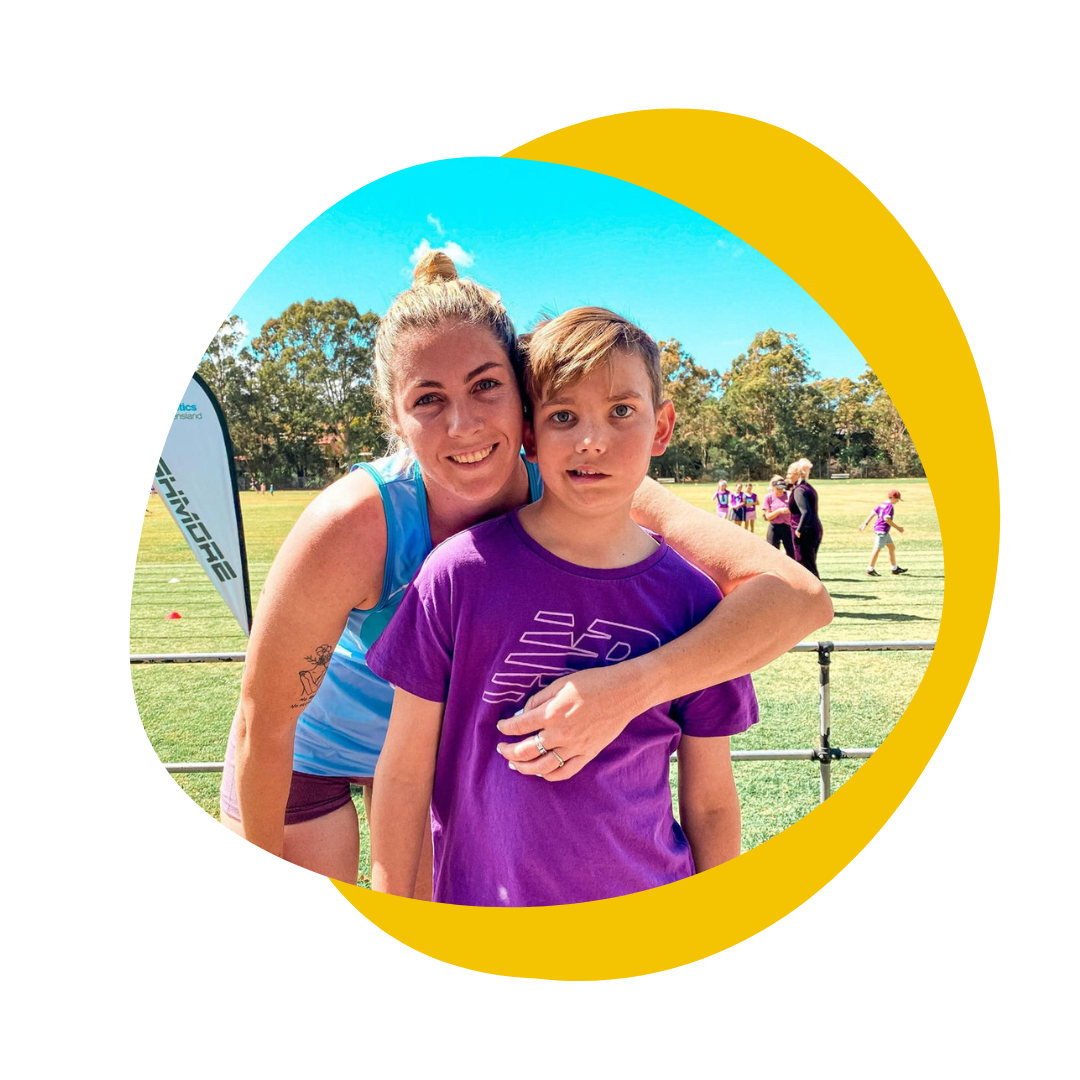 Rio was a huge fan of Liverpool Soccer Club and could happily talk about the team and watch them for hours.
Other than sport, Rio loved camping trips with his family, riding the scariest thrill rides at the theme parks, watching V8 super car races and playing with his best mate, big bother Jameson and dog Leo.
Throughout Rio's illness he displayed bravery, rarely complaining telling us "I am going to be inspirational just watch me" and he was.
He was fearless and truly lived life to the fullest. He said to me one day "I have worked out the meaning of life" to which, I said what it is it? He said, "To be a better person tomorrow than I was today." As a last legacy, Rio's tumour tissue was donated to the tumour bank for research and his corneas were donated for transplant recipients.
Our family will dearly miss Rio's boundless energy, cheeky smile, resilience, persistence, enthusiasm and his sense of humour. We are lost without Rio and miss him so much. Our new normal doesn't feel normal but we often talk about him and have 12 years of memories to cherish.