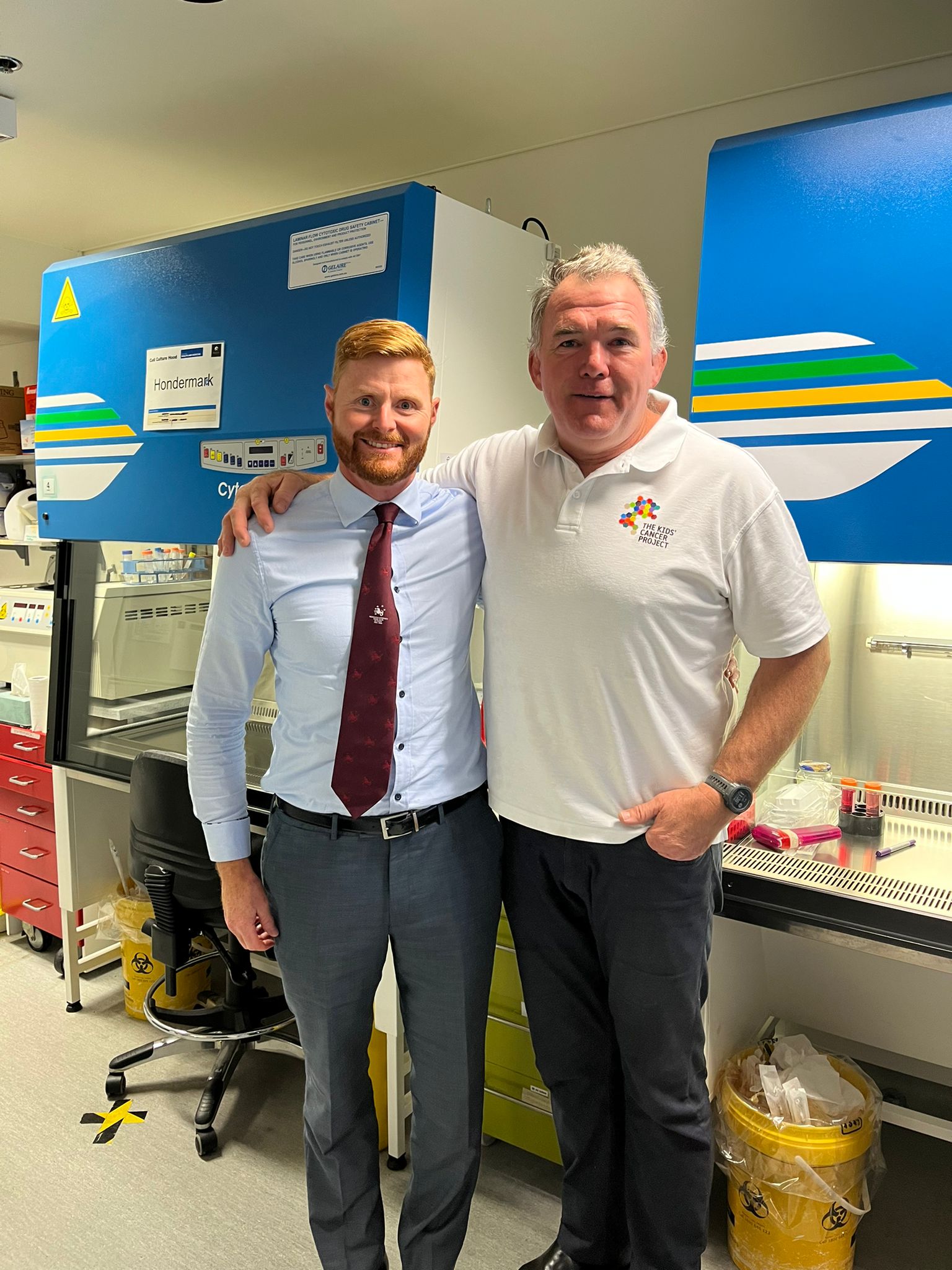 Professor Matt Dun

& 

The Cancer Signalling Research Group

aka Dun Lab

, The University of Newcastle, Hunter Medical Research Institute
As you've likely read, our founding director Professor Matt Dun is a biomedical researcher focused on finding or developing therapy options for DIPG/DMG patients. Having known the hopelessness of hearing that his child's cancer is 'untreatable', Professor Dun is determined to change the 'go home and make memories' paradigm that DIPG/DMG families currently face.
Leading the Cancer Signalling Research Group (CSRG) at The University of Newcastle, Hunter Medical Research Institute, Matt and his team use DIPG/DMG tumour samples to study how the cancer works – particularly the genes and proteins that control tumour cell growth, and its response (or resistance) to experimental therapies. The specialised techniques quality work and collaborative approach of Matt and his team have already helped bring treatment options to clinical trial – a fantastic achievement within 4 years of establishing the research program.
With a decorated career studying leukaemias prior to daughter Josephine's DIPG diagnosis, Matt knows DIPG/DMG research can bring about improved patient outcomes, just as has been achieved in blood cancers in recent times. RUN DIPG are immensely proud to support the work of Matt and the 'Dun Lab' alongside other fantastic researchers dedicated to moving towards a cure.
Evangeline Jackson

,

B

.

Biomed

(Honours)
PhD Candidate and Josie Dun Scholar, Evangeline is a talented student studying under the direction of Matt Dun and Dr Ryan Duchatel at The University of Newcastle. A long-standing member of CSRG, Evie applies her love of science and research expertise wholeheartedly when studying how DMG/DIPG tumours respond to, or resist, experimental therapies. Also significantly contributing to the preclinical evidence supporting the development of the PNOC022 clinical trial, Evie's manuscript detailing the work (soon to be published) is highly anticipated by academic and clinical researchers alike. 
Penned alongside Prof Dun and Dr Duchatel, Evie's evaluation of the signalling pathways controlling DIPG tumour growth can be found here. while her work into B-cell lymphoma, a regulator of humoral immunity to oncogenic driver in paediatric cancers can be found here.
Dr Duchatel is a Postdoctoral Fellow with the Cancer Signalling Research Group. With expertise in animal modelling, Ryan leads the DMG/DIPG in vivo studies at UON/HMRI; a crucial aspect of understanding how lab-based findings may be translated to clinically benefit patients with DMG/DIPG. Dr Duchatel's PhD in Experimental Pharmacology (focused in schizophrenia) provides intricate insight into the requirements of drug candidates if they are to indeed extend patient survival, as does his training with field leaders Prof Michelle Monje (Stanford University) and Dr David Ziegler (Children's Cancer Institute). Dr Duchatel is most proud of his contribution to the development of the PNOC022 clinical trial protocol (anticipated to open in Australia in August 2022) which evaluates the place of paxalisib, ONC201 and radiation therapy in the treatment of DMG. His latest study evaluating how to maximise the effect of paxalisib was presented at the Australian and New Zealand Children's Haematology and Oncology Group Annual Scientific Meeting in July 2022 and was well received. 
Dr Duchatel's latest paper evaluating German-sourced ONC201 (that is, bought by families unable to access the drug via clinical trial) can be found here and full details of Ryan's professional profile here.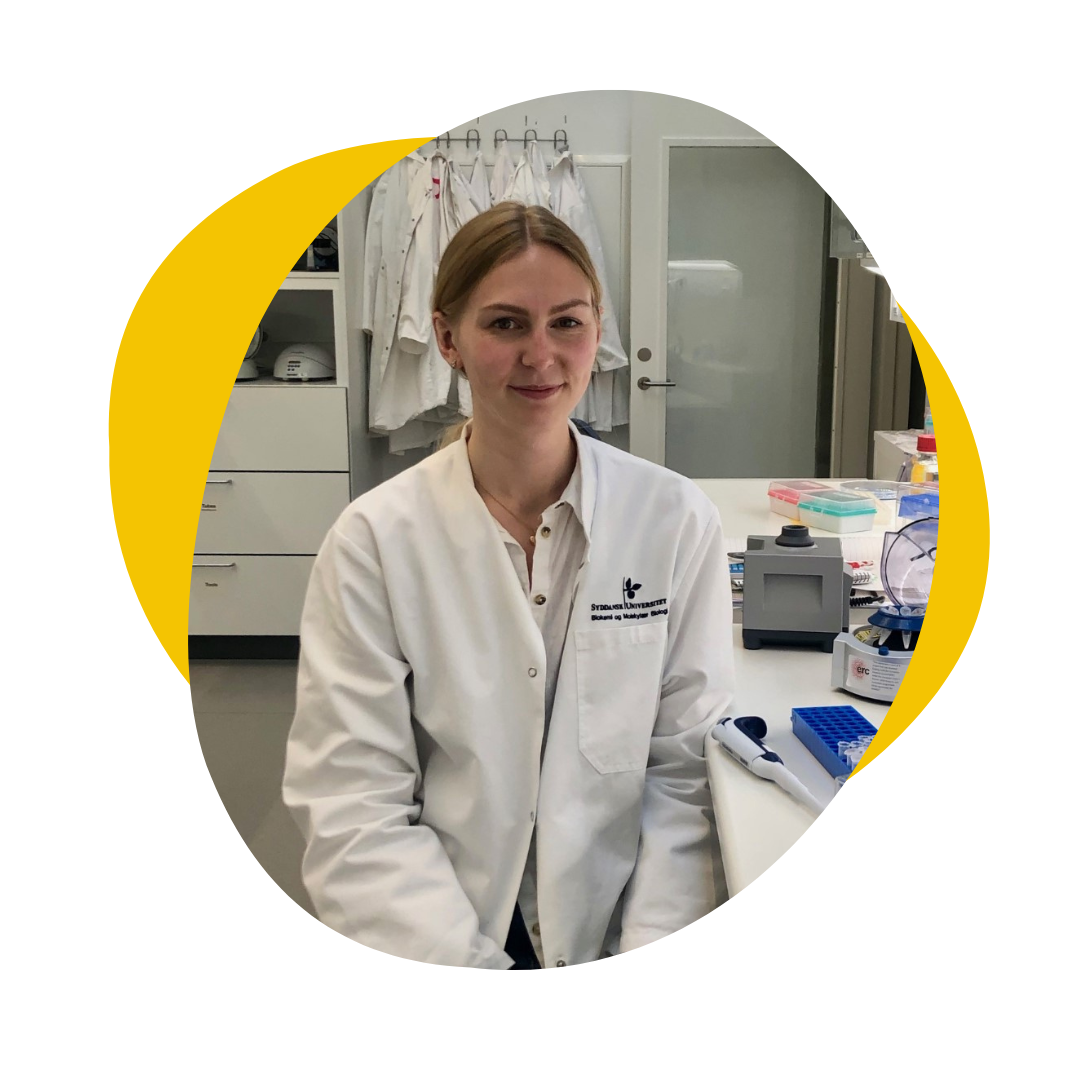 Mika Persson

,

B

.

Biomed

icine
Hailing from Sweden, Mika Persson received the inaugural RUN DIPG International HDR Scholarship in 2020. As was the way with most things that year, COVID-19 forced a pivot to the commencement of Mika's PhD studies. Unable to travel to Australia, Mika began her project (seeking to find tumour-specific characteristics on the surface of DMG cells that may be targeted by immune-based therapies) in the Danish laboratory of Prof Martin Larsen. A world-leader in mass spectrometry techniques (and mentor to Prof Matt Dun) Mika was able to turn the experience into a valuable period of training that will serve her and her CSRG colleagues well in the coming years.  
Mika was recently awarded "Best Student Oral Presentation" at the Australian Society for Medical Research Newcastle Annual Scientific Meeting and her latest publication examining 'The intrinsic and microenvironmental features of diffuse midline glioma: Implications for the development of effective immunotherapeutic treatment strategies' can be found here.
Mr

Izac

Findlay

,

B.Biomed

(Honours)
Receiving the RUN DIPG Moving Towards a Cure HDR Scholarship for 2022, Izac is tasked with establishing a 'Pharmaco-Phospho-Proteo-Genomic' pipeline throughout his PhD studies. This aims to allow comprehensive evaluation of the gene and protein-controlled pathways that sustain DMG/DIPG tumour growth, and target these with known or new experimental therapies. A project co-funded by The Kids Cancer Project (and others), Izac has collected close to 200 tumour samples to be analysed. Using bioinformatics, the data will be collated into (what is hoped to be) a valuable clinical resource for those treating DMG/DIPG patients.  
Izac was recently awarded Best Poster Presentation at The Hunter Cell Biology Meeting in May 2022 and recently published a review on pharmaco-proteogenomic profiling in DMG – you can read more here. 
Bryce Thomas, 

B Advanced Studies (Honours)
Bryce is the newest PhD candidate and member of the Cancer Signalling Research Group under the supervision of Prof Matt Dun. Bryce's project will build upon RUN DIPG scholar Mika Persson's research exploring the immune landscape of DIPG/DMG tumours and will develop cancer specific therapies like chimeric antigen receptor (CAR) T cells. CAR T cells are a type of "living drug" which are a new and exciting form of cancer treatment called immunotherapies. CAR T cell technology utilises white blood cells taken from patients that are genetically modified and grown in the lab to target a cancer protein which we then then given back to patients to selectively kill their own cancer. Bryce will build on his three years of experience working with CAR T cells across several cancers including DIPG/DMG, as well as his Honours project where he received the Neil and Norma Hill Foundation award for best translation research project, investigating new safety mechanism to improve CAR T cell therapy. His research is proudly supported by the Little Legs Foundation and the Charlie Teo Foundation through the Alegra's Army Research Grant and Scholarship.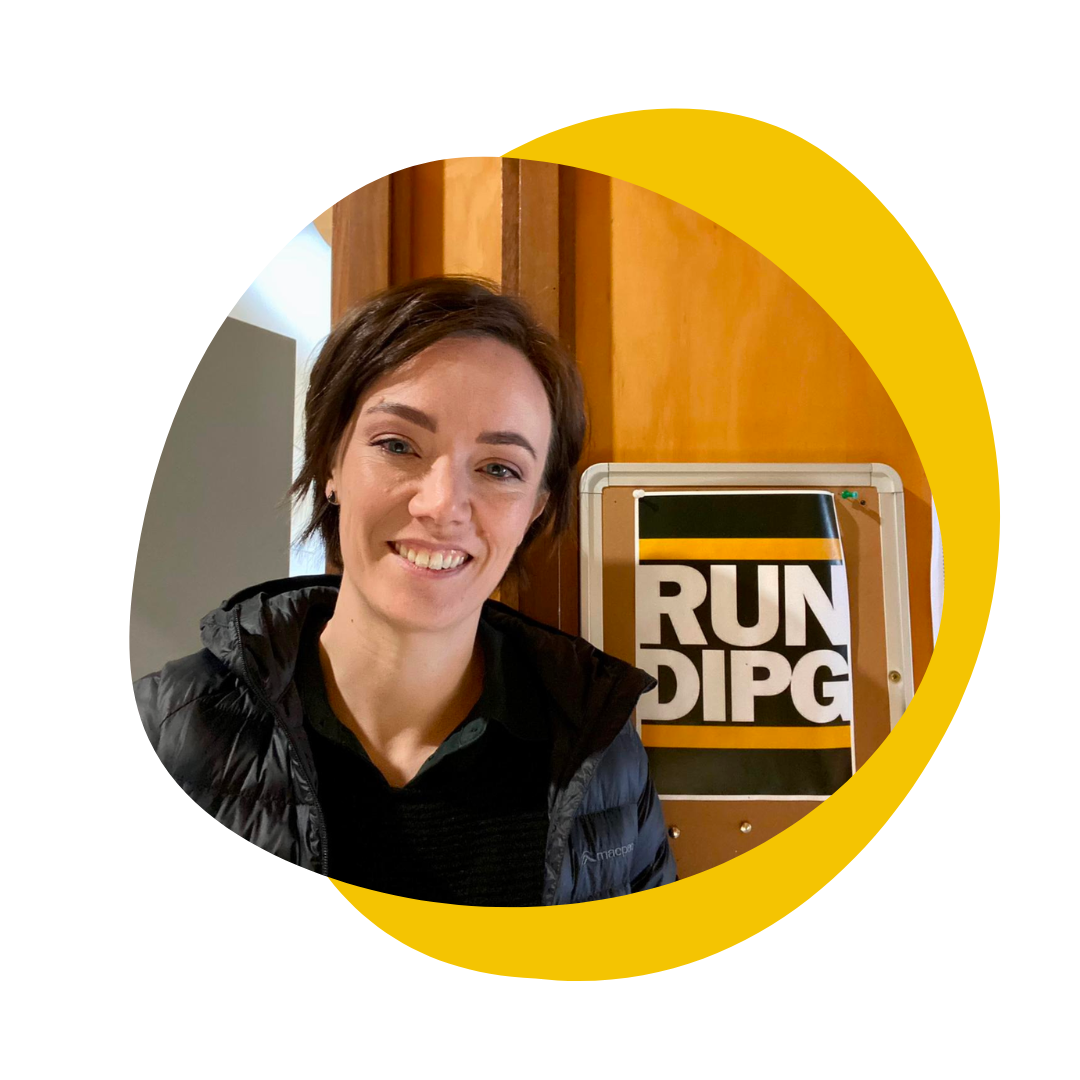 Alicia Douglas, B.Biotech,

M.Pharm
Alicia is the Research Manager for the Cancer Signalling Research Group at UON/HMRI. Alicia facilitates Prof Matt Dun and the staff and students of CSRG in achieving their research goals within budget, to designated timelines and while meeting their regulatory responsibilities. Coordinating the preparation and submission of funding applications, scientific manuscripts, ethics applications and reporting requirements, Alicia ensures Matt and the team can execute their lab-based research in a smooth and productive manner.