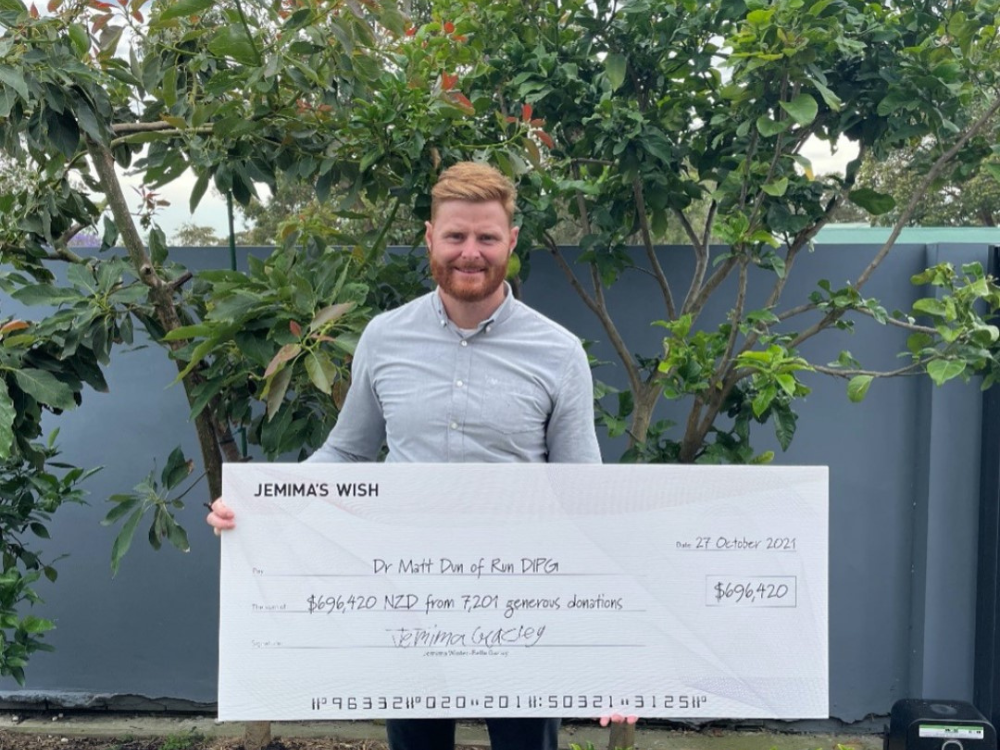 February 2023 saw us reach the incredible milestone of providing more than
$2 Million 
in DIPG/DMG Research Funding
A remarkable achievement as we enter our fourth year of registration as a charity, we are so proud of the RUN DIPG family of supporters that have made this possible. We've got the $3 MILLION mark in our sights in 2022 – who's with us?
Our Impact
Our support network widened rapidly as RUN DIPG gained momentum in the public eye. We can't achieve the below without the valued community that educate their network about RUN DIPG, we thank you.
In our short history we have surpassed some major communication milestones.
We know this is how we have been able to invest over $2 Million to research and planning more.
RUN DIPG website was created as a necessary platform for the community to fundraise, donate and most importantly keep an eye on the research findings as they emerged. Since its launch, the website has attracted more than 70,000 page views with over 35,000 unique visitors from 55 countries. This has resulted in 400 supporter events and donations closing in on $3,000,000 AUD. The RUN DIPG social media has amassed an international following of over 7,000 users.
RUN DIPG media reach has contributed more than 50 free media articles that have been broadcast around the world. We will continue to advocating for investment into research across all available media.
To keep up to date with the latest please follow us on our social media here:
Equipment Hero & Wish Lab
Wish Lab is our first step in a dream of an Australian DMG/DIPG Care and Research Centre. The Wish Lab is a 100% DMG-only research room at the University of Newcastle. The precious tumour donations from children lost are here helping advance research.
Grant Hero
In 2022, we funded the first grant outside of the Dun Lab. We granted Dr Jason Cain – based out of the Hudson Institute in Victoria – and his work in CRISPER screening to develop a targeted understanding of the tumour makeup.
Collaboration Hero
Recently, we started a partnership with John Hunter Children's Hospital by committing to three years of funding for a Paediatric Brain Cancer Nurse, to support families navigating the hospital and research landscape in the Hunter/New England region.
Scholarship Hero
RUN DIPG's first international HDR scholarship recipient was Mika Persson. Although Covid-19 held up her arrival to Australia, she has made an enormous impact with her first publication being accepted in 2022.