September is
Childhood Cancer Awareness Month
Childhood Cancer Awareness Month (CCAM) is recognised every September by childhood cancer organisations around the world.
With a goal to increase awareness and raise funds for those affected by childhood cancer, we encourage all supporters to get behind raising awareness during September in honour and in memory of kids with cancer! You can donate here or visit our events page to see all our upcoming fundraising events.
We have included below some of the statistics that reinforce why it is so important to continue to press forward with research. You can read more about our research here.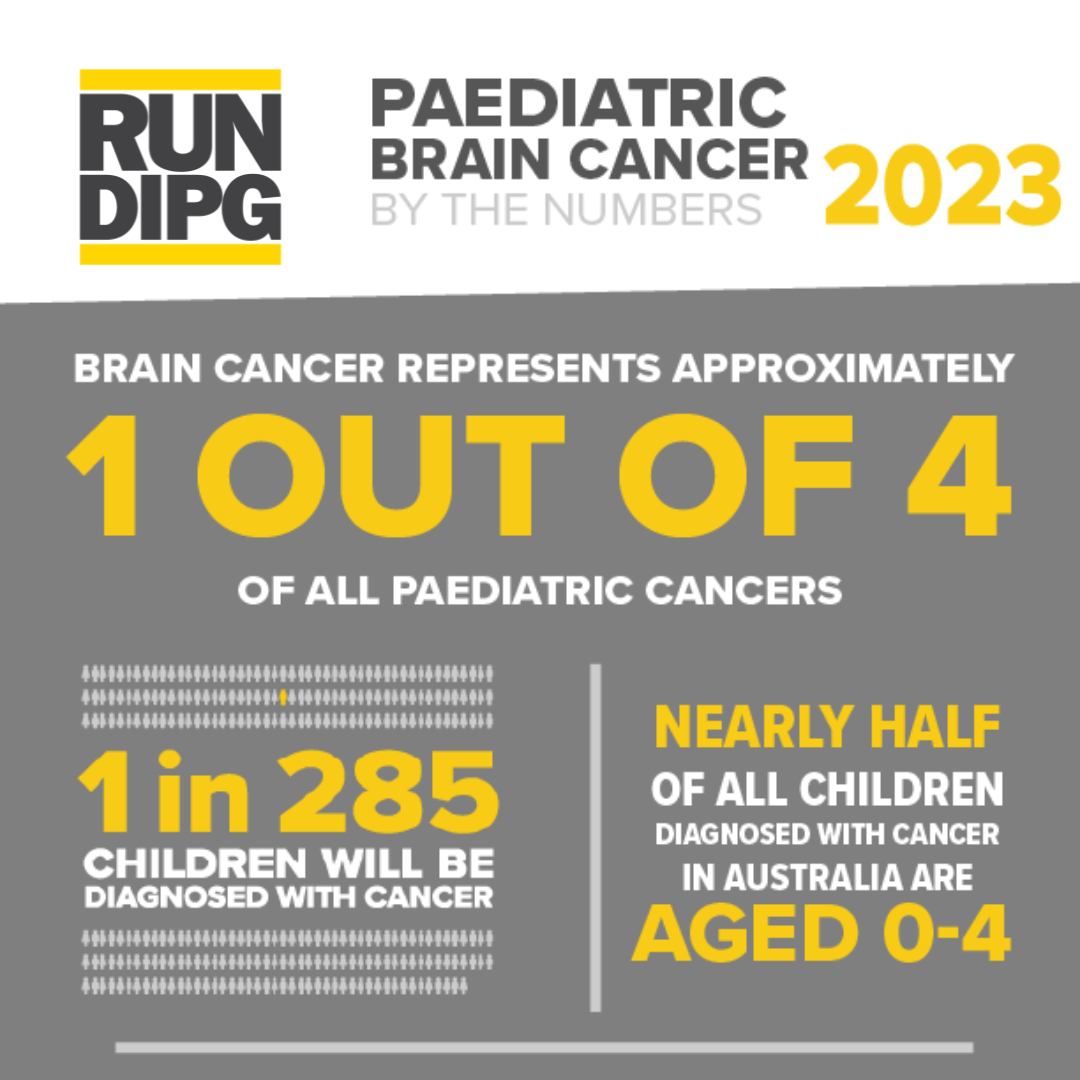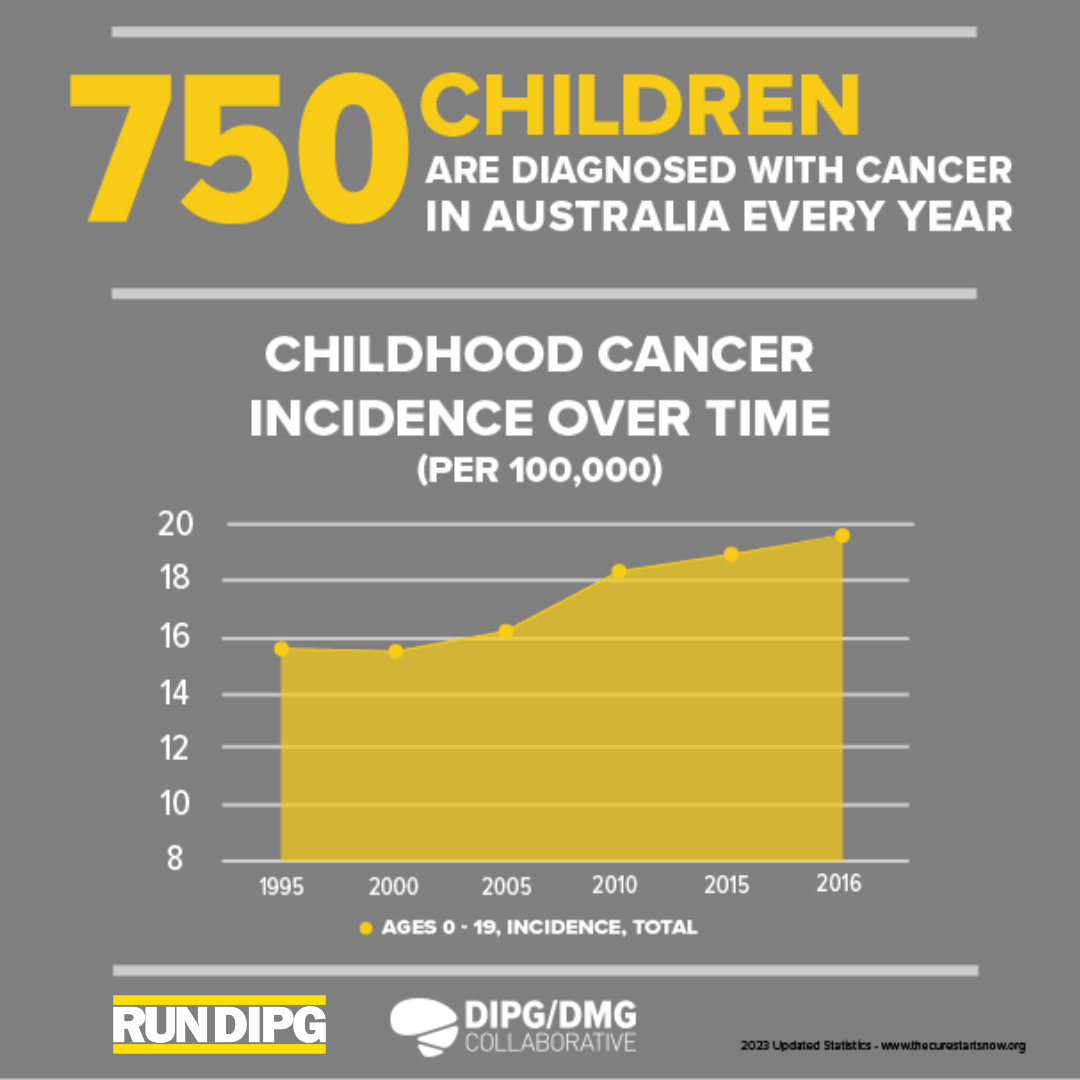 In over 60 years of medical research the facts associated with DIPG/DMG diagnosis have not changed. Below is the harsh reality and we will continue to collaborate, partner and support anyone who holds the same belief in research.